Interior design of restaurants
Interior design of restaurants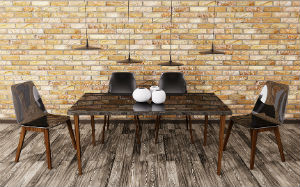 Along with the cuisine and service the interior is one of the three basic pillars of any restaurant business. Original, interesting and well-matching design attracts visitors, makes a positive first impression and boosts spirits. Besides, decoration is the first thing that draws attention of the guests, and for some of them the interior design of the restaurant is even more important than the served dishes themselves.
That is why in the space planning it is so important to make a right choice and bring to life a unique concept and style.
Basic design principles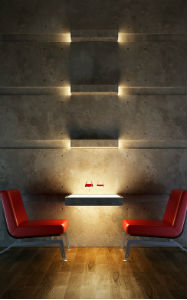 Sketch-design with 3D visualization of the restaurant is called to create a vivid and memorable place, ensuring comfortable conditions for leisure and pastime of visitors and the staff, and makes you stand out among the competitors. To achieve this effect it is necessary to take into account a number of factors and observe the following major principles:
sketch-design of the establishment, its menu, name - everything must be brought under a single concept and creation of a unique atmosphere;
especially carefully should be considered the functional zoning of the space in which there can be provided for a dressing room, VIP-room, rooms for non-smokers, etc., taking into account the facility features;
interior design of the restaurant should be in harmony with the exterior design (in other words, it should meet the visitors expectations);
when selecting a style, a determining aspect becomes the cuisine type, the national origin of food (for example, Japanese, European), but there is always space for experiments;
a restaurant sketch-design should include all the necessary technical rooms, equipment layout plans, etc.
Services by Int-Ext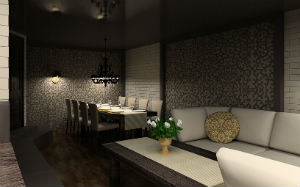 Int-Ext Company offers professional assistance in the development of a unique sketch-design for a restaurant, combining high functionality with aesthetics. Having a vast experience in this field, we are able to create a solution that will ensure long-term success of your business.
Our company works in different styles and areas, our specialists think outside the box and pay great attention to details. We are readily creating original designs, using modern technology and safe materials.