Fire Alarm Design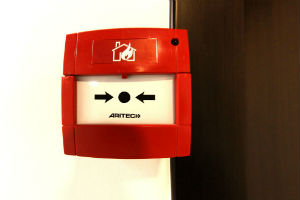 Efficiency of fire alarm system of any building primarily depends on the competently developed design, taking into account all the individual parameters of the building and its operation features. Development of the documentation is carried out in strict compliance with applicable State standards, Russian Construction Regulations, other Federal laws and regulatory procedures for fire alarm and fire code design. Prerequisite is compliance with the Decree №87 "On the sections of design documentation and requirements to their content" of the Government of Russian Federation dated February 16, 2008.
The main design stages
First of all, the Int-Ext specialist estimates all the specifics of the building and its firefighting systems. The brief design for fire alarm designing should have:
the premises architectural layout;
ceiling plan with the location of luminaries, cassette air conditioners, air diffusers and other engineering elements;
the client's main requirements.
Important is provision of accompanying information by the client on the functional type of the premises. When designing a fire alarm system in warehouses and storerooms there will be also required information about the type of stored materials, their feasible actual quantity in one room. On the basis of data received it is determined the extent of the fire and explosion hazards in each area, highlighting the most fire risk areas.
If a fire alarm system is integrated into the general security system of the building, it is necessary to obtain technical data for connection from property management company. The query is carried out by Int-Ext design engineers. If the system operation is independent, technical specifications are not required.
After a thorough analysis of the data our specialists proceed to the fire alarm design development, which consists of the following sheets:
explanatory note;
layouts with the location of fire alarm system, including sensors, cables and other elements of the system;
functional schemes;
detailed specification of equipment and materials.
The design also envisages usability of the system, the possibility of subsequent introduction of new components, and states the need to ensure easy access for refurbishment.
High-quality security solutions from Int-Ext
Int-Ext specialists will successfully carry out fire alarm designing on the basis of precise engineering calculations and in full compliance with standard requirements for the facilities of any type and complexity. Innovative designs and modern technology provide a high degree of fire protection. On the client's request development of the alarm service design involves its approval by the relevant authorities.