Design of Structured Cabling Systems
Design of Structured Cabling Systems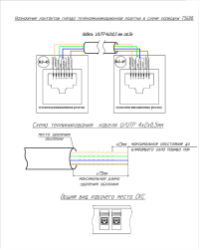 Often concepts such as Structured cabling system (SCS) and data transmission local area network (LAN) are used interchangeably, but in fact, the SCS is the core of LAN. SCS is designed to provide a physical medium for reliable signal transmission. Server and user equipment that connects to the SCS, is often simply referred to as telephone and computer network.
The local area network creation is based on the SCS design, the computer and communication network (for example, telephone).
SCS design includes horizontal and bus subsystems:
the horizontal subsystem is designed to combine the subscribers in the public network, in oder to provide access to the main resources.
the bus subsystem is needed to provide a link between the distribution points of the floors.
SCS design shall be based on: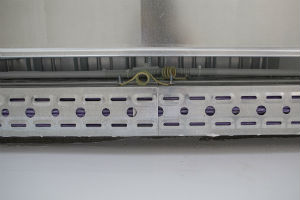 the client wishes;
requirements for the data exchange speed;
user application programs;
the data protection degree;
disposition of working places on the building plan;
flexibility in network configuration and the possibility of its expansion in the future;
prospects of IT industry development.
SCS design stages
SCS design consists of three parts:
Brief design. The document, which includes the client's requirements on the number of working places and distribution points, their location, grade and category of the system. In most cases, there is a need for a complete solution, that is, design of low-voltage computer and communication networks, since each user needs computer and phone.
Working design. It is a document with detailed study, which reveals all the nuances of the network implementation. If an SCS working design is correctly performed, a high quality installation can be done even by an outsource specialist. The working design includes: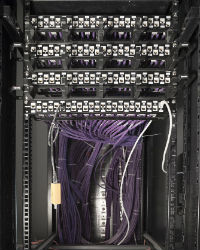 explanatory note;
block diagram of SCS;
block diagram of the grounding;
layouts of the elements of telecommunications network, cable routings, panels in telecommunications cabinets/racks;
schemes of working places and cables connection locations on the panels;
specification of materials;
administration system.
After the phase of SCS detailed design development a full set of documents is created, which provides the maximum amount of information required for installations.
As-built documentation. During the installation work changes in the system are being made. After completion of works, the client receives a complete set of actual as-built documentation.
Our specialists will perform the design of local networks, structured cabling system at the highest level, will monitor the installation work and accompany the client at all stages of the design development.