Comprehensive Turnkey Design
Comprehensive Turnkey Design Services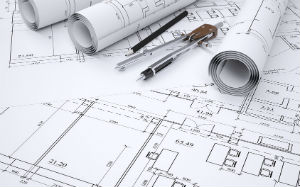 Int-Ext Company offers comprehensive design services for the following premises:
offices;
stores;
restaurants;
cottages.
Comprehensive turnkey design services imply execution of full scope of design works and drafting of project documentation, which includes the development of:
architectural, structural and technological solutions;
engineering systems and networks;
interior design projects;
special sections on the client's request.
Each section of the turnkey design documentation is developed sequentially by the following stages:
Sketch design. This section is a detailed refining of space-planning and architectural design solutions of the building. The client receives a site plan, which contains:
common premises;
building sections marked with main levels and heights;
sketch options for interior stylistic solution.
Design. This is the main section of the documentation for the premises comprehensive designing. It contains the final design of the site in terms of architectural, engineering, technology, space-planning and constructive solutions. Special sections of project documentation are in process of development in accordance with the Urban design task requirements.
Working documentation. At this stage of premises turnkey design there are developed working drawings for MEP systems, structures and architectural solutions, which are necessary for construction and installation works. Working drawings contain the site features, the geometric dimensions of the building, its structures and individual elements.
Int-Ext specialists will promptly and accurately develop a comprehensive design of any type of premises.